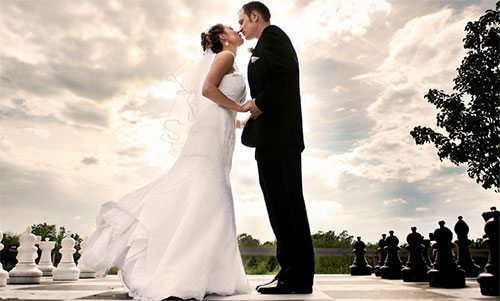 Wedding
Getting married means so much more than just two people having a ceremony. It means a life time commitment of love, honesty and caring. The momentous event is the most important day of a couple's lives, because with the grace of God, they move into a more serious and committed phase of their existence.
Of course weddings aren't cheap, but it's not about the cost, it's about the meaning which is to celebrate love and the union of two people. The invitations, reception, church, dress, rings, and the roses for the bridal party are some of the things people think about when organising this hug day.
The wedding gifts too are of great importance, and Infinity Rose has a wide range of roses to illustrate your immeasurable love with your new wife or husband. When you choose a White rose with premium display case it's a perfect display of new beginnings and the happiness that comes along with real love.
To make her experience true love and feel the joy of being loved unconditionally, visit infinityrose.com for the greatest collection of bridal gold dipped roses you can have at a reasonable price.
And when it's time to celebrate all those years of love together, think of Infinity Rose's gold dipped roses to commemorate such happy moments. For the most memorable wedding anniversary gifts and for a whole range of anniversaries, visit infinityrose.com.